YOU ASKED, WE DELIVERED!
If you need another reason to make 2019 your best yet, don't miss out on the Glam University's Ultimate "Money Over Mess" bundle pack, which includes Glam University's top 3 best-selling webinars at a discounted rate of $19!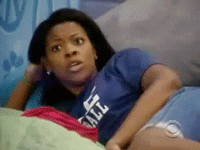 This bundle includes:
"How To Fix Your Own Damn Credit"
-How to dispute collections
-How to dispute inquiries
-How to remove medical reporting
-How to get legal trade lines
-How to monitor your credit
-How to remove derogatory marks (liens, foreclosures, student loans, etc.) from your credit score
-How to identify what's truly affecting your credit score
"How To Make Six Figures In Your Pajamas"

-How to set up your business structure
-How to make money without social media
-How to sell without inventory
-How to eliminate your overhead
-How to get rid of your car note & keep your car
"How To Become A Dropshipping Beast"

-How to defeat the "dropshipping is dead" myth
-How to set up the correct dropshipping business structure
-How to select the right products
-How to find the right manufacturer
-How to properly market your dropshipping business
These three courses are valued at over $100 together, and we are cutting 82% of the price for this special deal! This deal goes away on Sunday, January 13th at 11:59 p.m.